Auto manufacturers get to the hype when they are on the go-to design touring tires. But what's touring tires in the first place? Tire manufactures have different opinions on the way they categorize these ever-evolving tire segments.
So, What Does Touring Mean For Tires, and how do tire types vary from one another? This is the reason why this article is here to help you.
Auto manufacturers have been consistently telling the tire makers that customers have been urging their vehicle tires to be more versatile.
Most of the customers want their tires to have the all-season ability, including lengthy tread life, excellent handling, and exceptional dry traction. Even they want their tires to have smooth ride comfort and low noise.
Therefore, read the entire article to know all the necessary detail about touring for the tires!
Touring Tires & All-Season Wheels-🚚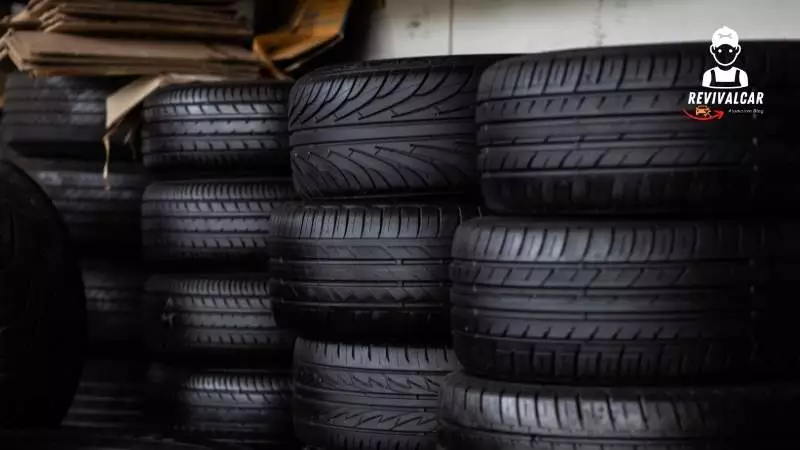 Touring all-season tires are mainly built to provide a more comfortable and smoother ride for the riders. Moreover, these are tires are have increased performance and handling as well.
You will even notice that the tread usually is more expansive and even have a larger contact patch with the road. This is because tires that typically have a sticky grip tend to ride quietly and more comfortably down the highway.
However, wet-surface traction is usually much better, and the overall tread life can indeed be longer for mostly all the models. But one of the setbacks for a touring tire can be the winter season or the snowy weather. Driving on slush or snow can indeed be an issue for many drivers.
So, the million-dollar question! Are touring tires even the best option for you? Honestly, it entirely depends on the climate, your driving habits, and your needs.
If you do frequent highway driving and surely want more comfortable and quiet rides, then a touring model could be your optimum choice.
Even if you live in places where there aren't many weather changes or any sort of weather disputes; You can surely go touring tires can be your tires.
Moreover, if the road surfaces are wet and dry, high-performance touring can be the best choice.
Selecting the correct type of tire is highly necessary only, and making the wrong choice can indeed give a difficult time for the balance of your wallet, and you'll not even enjoy your rides.
Various Types Of Tires-
One of the challenges many car owners face is choosing the right kind of tires for their vehicle.
Therefore, in this section, I'll tell you all the ins and outs of how you can make a great deal with the best kind of tires for different situations.
Touring Tires-
These types of tires are also known as Grand touring tires. Touring tires are mainly designed to provide you with reliable and more comfortable all-season traction with advanced and responsive handling.
They usually have a high-speed rating than all-season tires. And sometimes even feature an asymmetrical tread design.
Sedan vehicles and performance sport generally need enhanced handling abilities from the tires. They usually want good traction in different kinds of conditions. But the primary focus is more on performance rather than just comfort.
A few sedan vehicle owners tend to modify their rides, and for that, they want tires that are great in performance. Moreover, they find a luxurious option in these types of tires.
A widespread challenge that many car owners face is understanding and choosing the right kind of tires. One of the easiest ways of choosing the right tires is by knowing the type of vehicle you own.
And after learning the characteristics of your tire, you can determine the best ones for yourself.
Performance Tires-
These tires usually have pretty large lateral grooves and circumferential, especially for wet traction.
They even feature comparatively dense silica enriched and dense siping tread compounds for outstanding grip irrespective of weather conditions. These tires have high-speed ratings compared to touring tires.
All-Season Touring Tire-
All-season tires are designed to provide comfort and reliable all-season traction. It usually features a circumferential and asymmetrical tread pattern, especially for wet weather grip.
Summer Tires-
These tires are primarily geared for optimum performances in dry and wet conditions. Summer tires are not at all designed for all-season traction.
These are optimized for warm climates and deliver the best grip and better handling in dry and wet conditions. Summer tires are just the perfect option for fine circumferential grooves and solid contact paths.
The touring history is very long, which requires a lot of time to talk about. We have tried to talk about some different topics on some touring tires. Inside, what are Grand touring tires and a good thing? If you want to know it, you have to read this article.

Hey, I think you're worried. What kind of car to buy for it. There is no reason to worry, we are talking about some Touring Tires thinking about you, it is a very valuable product. It will be a problem to trust us and choose this blog as your choice. May your every walk be beautiful.
Competition Tires-
Do we thank I've been able to tell you What Does Touring Mean For Tires? Competition tires are very much similar to those street performance tires. This is because these tires are mainly designed to provide the pinnacle of performance.
These types of tires are very rarely used for any kind of regular driving. Competition tires are basically engineered to give consistent road contacts during dry conditions.
And yes, these tires differ a lot from summer tires. Although these tires might be D.O.T approved, they are well-designed for complex and extreme conditions.